About us
Technology that Power the Business…
Ithinka is a new generation technology company providing value added services to its customers in the field of information and information technologies. Our mission is to add efficiency, quality and speed to the current needs and problems of our customers by using the technologies of the future. Our vision is to be the most effective and reliable technology company in the region with our experience, reliability and support that we will offer to our customers. Customer satisfaction and continuous development is our principle, we grow together with our customers.
IOT & DIGITAL TRANSFORMATION SOLUTIONS
We make sense of the data we collect from PLCs, machines and other sources and store it in our data warehouses.
We understand your needs correctly and subject the stored data to value-added analysis processes. We offer you tailor-made and user-friendly interfaces, including reports, data entry screens and dashboards, in a fully web-based application environment.
MES & DIGITAL TRANSFORMATION SOLUTIONS
We reshape our data acquisition, data interpretation, business intelligence and reporting infrastructure end-to-end so that you can manage all your production processes.
For this purpose, we develop an ecosystem that works in harmony with each other and with other third-party systems.
In our ecosystem, we provide many applications under the same roof such as Production Monitoring and Traceability, Maintenance and Machine Ledger, Storage Management, Quality Management, Personnel Management, Waste Management, Health/Environment/Safety. To maximize your user experience, we tailor all of our applications for your needs and offer them through web-based interfaces.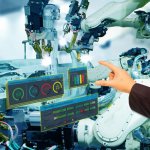 EMBEDDED SYSTEMS & ELECTRONIC CIRCUIT BOARD DESIGN
In cases where PLC or similar 'made for general purpose usage' hardware solutions are not suitable to meet the cost expectations and the need of the project, we have embedded system solutions that are based on microcontrollers which can contain operating systems when necessary.
In our embedded systems product tree, we can redesign these products of our own to suit your needs. For the need in digital and analog electronics, we can also develop standalone power conversion (AC/DC, DC/DC) boards, communication conversion boards (RS232-485-422 Ethernet-WiFi-CanBUS), independent I/O boards and other different boards including RFID and RF technologies
All these embedded systems and standalone boards are designed for seamless integration to your system.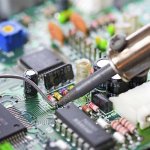 IMAGE PROCESSING & MACHINE LEARNING APPLICATIONS
We can offer practical and fast solutions through industrial cameras and integrated image processing applications, and we can develop boutique projects by making custom coding on image processing in C++ and Python languages with specially selected and designed cameras and hardware.
In our boutique projects, we can create our own artificial neural network model and train this model with the data we collect meticulously and we can produce high success rate results.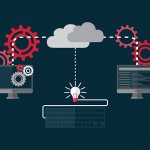 CO-BOT INTEGRATED ROBOTICS SOLUTIONS
As the Istanbul-Bursa-Izmir regional dealer of Hans Robot brand, we provide sales and project support for Co-Bot products that can work with people side by side safely and requires little space in size.
We can autonomously perform many defined operations at the production site, such as part extraction, part selection/retrieval and moving/placing to another point, part quality control, also with the integration of industrial cameras.
Sectors

Automotive

Education

Logistics

Service

Textile

Telecommunication
Skills

Big Data

Business App

Cloud Computing

IOT

Product App

Quality Management

Security

Database Management

Database Architecture

Business Intelligence App

3D Vision Camera App