Integrated business software development, Training , consultancy and development services for the use of these software
YALIN develops Integrated Business Software and works with large, medium, small and micro sized organizations.
YALIN Software which was established in 2001 has an experienced team. We develop continuously products with our experiences and R&D studies how to build efficient systems by using software development technologies.
While we develop only "Software and Services" focused on respond  to The needs of the Manufacturing Sector till 2013, We expanded the areas we serve with "develop your own software" platform which is used by individuals and institutions.
Customer satisfaction and continuous development is our principle, we grow together with our customers.
With our experienced and energetic people, we serve in more than 9 countries.
Rapid APPLICATION DEVELOPMENT
Rapid Application Development Tool
Simple fast software creation  for non-programmers
Form based softwares
Optimization Algorithms development
Scheduling the fastest, maximum capacity fillings considering the relationship between thousands of workpieces
Production planning, Project planning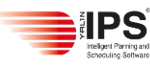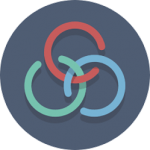 BUSINESS INTEGRATED SOFTWARE
Development ERP/MRP softwares
Multi-user software consisting of many modules and programs for production operations, implementation
Enterprise Resource Planning, Production Resource Planning
Enterprise Resource Planning
Enterprise Software that Factories manage their processes such as Material Management, Sales, Purchasing, R&D, Cost, Finance, etc.
ENTERPRISE RESOURCES PLANNING ERP, MANUFACTURING RESOURSES PLANNING MRP2
Production Planning and Scheduling Software
Smart software that allows plants to find a good Schedule using optimization algorithms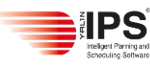 ADVANCED PLANNING AND SCHEDULING APS, OPTIMIZATION, ARTIFICIAL INTELLIGENCE
Rapid Application Development Tool for Non-Programmers
Provides quick and easy creation of form based WEB/WIN software using databes infrastructure.
NON PROGRAMER FOR SOFTWARE DEVELOPMENT, END USER SOFTWARE DEVELOPMENT
MANUFACTURING | CSO | SERVICE | TRADE | UNIVERSITY
TEXTILE
Yarn
Knitting
Weaving
Dying
Printing
Finishing
Integrated
AUTOMOTIVE
MACHINE
Special Machine Production
Serial Machine Production
ELECTRONIC
Serial Device Manufacturing
CSO (Civil Society Organizations) Budget
Service Management
CRM
Document Management
B2B : WEB Order
B2C : Fair Order
E Invoice
Strategic Management
CSO (Civil Society Organizations) Member Management
Analysis and Reporting
University Permission Follow-Up
ANALYSIS & DEVELOPMENT
Business Software Process Analysis
PROJECTS
Software Development for a joint  Project (Horizon 2020, Eureka)
GENEU Ver.2 is our Project offer.
REGIONAL DISTRIBUTION
Product Dissemination, Sales and Support Services in Turkey and the region
Software
Microsoft Software Development Platform
Delphi Software Development Platform
Devexpress Software Development Tools
MS Database
IBS ERP
BM.geneu Process Management
Service
Data Center Aplication Server Tenancy
Data Center Server Hosting
Hosting Web Server Tenancy
Microsoft Azure
Office 365 Cloud
PROCESS MANAGEMENT
SOFTWARE
PROJECT DEVELOPMENT
PROJECT APPLICATION
MANAGEMENT
STANDARDS
EFQM
ISO9001
TSE-SERVICE QUALITY DOCUMENT
RAPID APPLICATION
PROJECT MANAGEMENT


ULUTEK Technology Development Region in 2008.

15+ R&D Project developed. 5 TEYDEB
Our 3 software are sold as Brand.

100+ Firms, 1500+ users, 9 countries